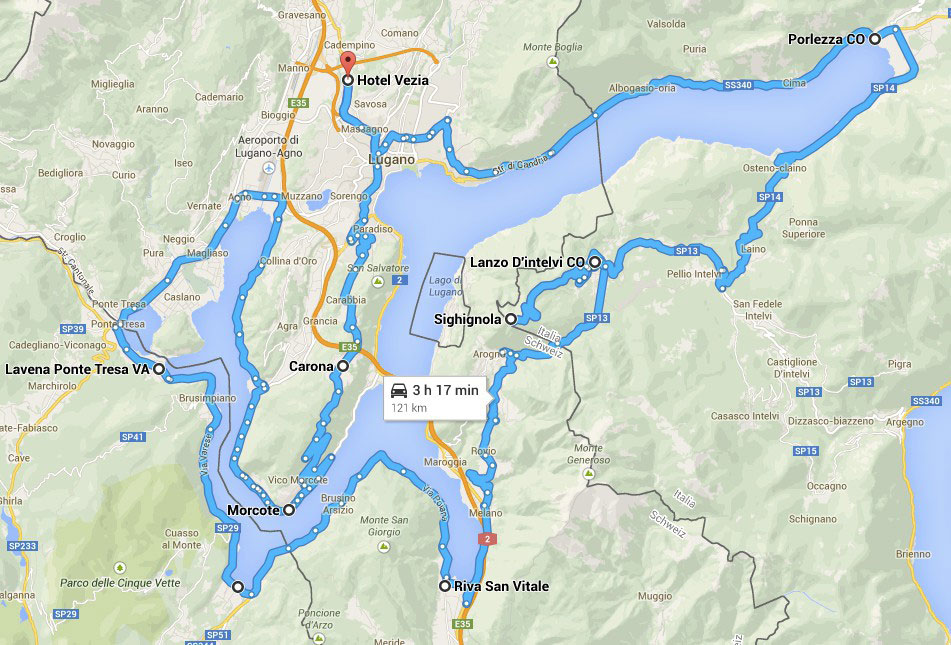 Tour Nr. 6. Tour length about 120 km.
Duration of the tour: about 3.5 hrs.
---
Tour Guide
Vezia
Lugano
Carona
Morcote
Agno
Ponte Tresa
Porto Ceresio
Riva San Vitale
Lanzo d'Intelvi
Sighignola - 1302 m
Claino
Porlezza
Lugano
Vezia
Specials:
Carona:

Historical village 1'000 years old.

San Grato:

Botanical garden.

Morcote:

Church of Santa Maria del Sasso, Park Scherrer.

Agno:

Airport, panoramic flights.

Riva San Vitale:

Ancient baptistery.

Campione:

Italian enclave, casino.

Sighignola - 1302 m:

Amazing view over Lake Lugano (it's called "the balcony of Italy").

From San Fedele to Claino:

In a few points, road with porphyry.